At last, after seven years of development, romcenter 4.0.0 is ready.
Romcenter 4 is a complete rewrite of romcenter 3.7 in c# language using microsoft visual studio.
Compared to previous 3.7 version, it provides same features with a new interface and an updated engine.
Requirement : .net framework 4, windows xp to windows 10
You can report issues
directly here
. You can also vote for your favorites work items.
Note: in case of bug, please join the romcenter log file C:\ProgramData\romcenter\romcenter_xml.log
Feel free to visit the
forum
if you need help.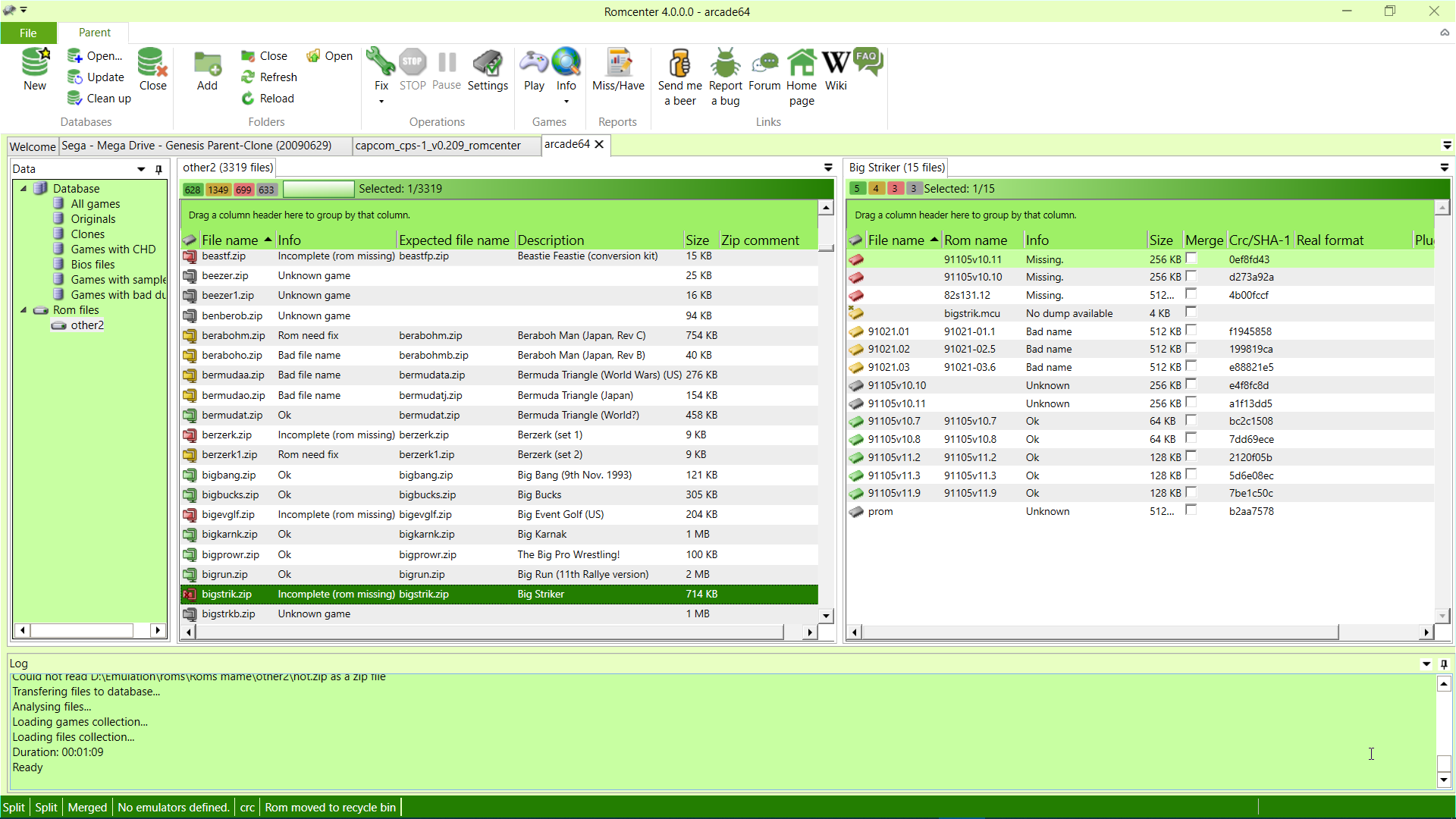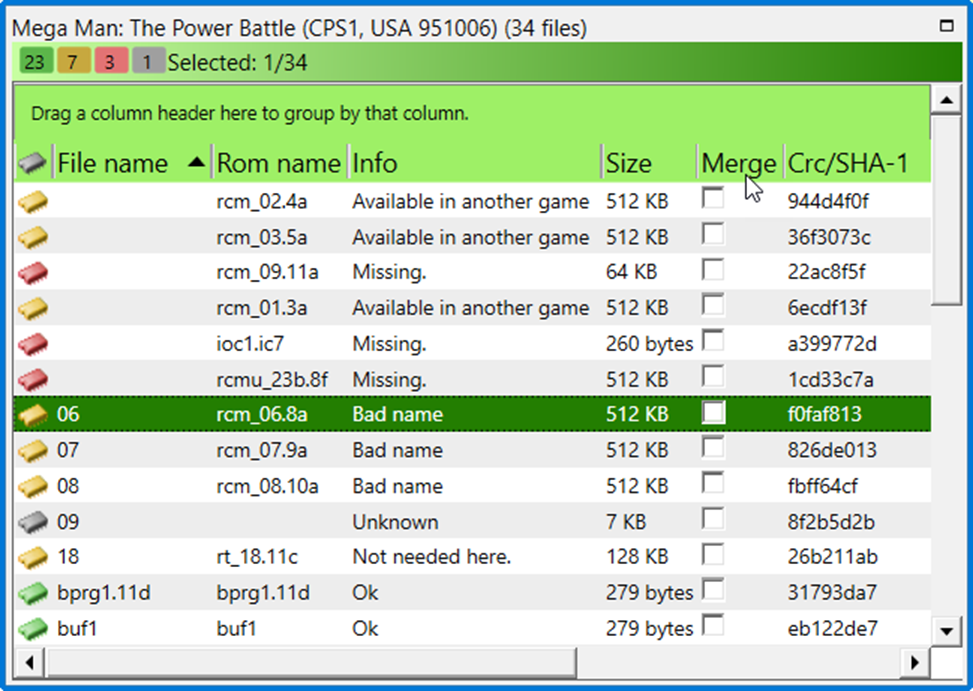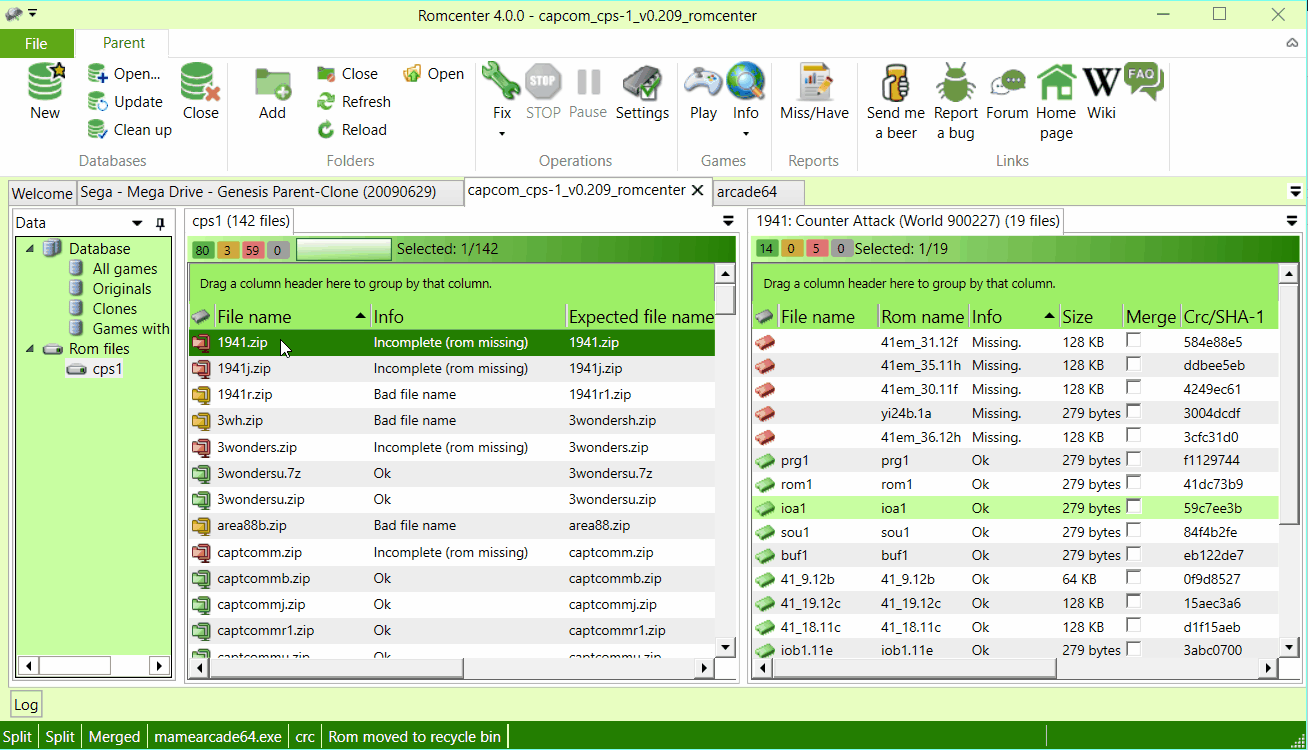 RomCenter 4.0.0
What's new from 4.0.0.0rc4:
Add 27 systems datafiles generated from mame 208
Add more precise log messages
Extend text filter search to more games and files columns
Faster operations when a lot of items are selected
Add backup strategy selection on startup
Improve container remove method to reliably handle on-success db operation.
Rewrite version comparison
Update some components
Faster dat import
Clean and fix games selection
Clean files/fileroms view selection
Handle operations exceptions. Display only one dialog and cancel.
Disable 'remove zip comment' by default
Fix deleted items not sent to recycle bin
Fix refresh database deadlock
Fix settings when backup path not selected
Fix filters not working with grey disks
Fix some views not translated
Fix crash when opening a db from a non existent folder
Fix error when temp folder deleted
Fix a bug causing an index error
Fix crash when 'backspace' typed in view
Fix detail view not updated when master is empty
Fix loading error with some utf-8 dat
Fix invalid cast when updating view data
Fix loading libretro mame2003 dat (double <driver>)
Fix no detail item selected after operations
Fix wrong files identification when fixing from a rom selection
Fix plugin not always detected when dat is filtered
Fix ribbon staying active after trying to open a missing db
Fix unzipped files not renamed
Fix wrong file status for single files
Fix db name not changed when updating dat.
Fix detail view not cleared when filtering the selection.
Fix empty backup folder settings blocking save in options.
Fix items selection identification when rom selected
Disable for now usage of extension calculated by plugin (use datafile rom extension instead).
Bug #10: Issues When Archive Folder Runs Out of Space
Bug #111: RC3 trying to rename files that have correct name
Bug #124: Writing gamename in FILTER box is not working for many games.
Bug #128: MAME 2003 PLUS libretro core xml error
Bug #129: Crash opening "settings" dialog when a non-existent database is selected.
Bug #136: Cancel running operation, buttons (yes/not) are inverted
Bug #137: Selected file when playing with filters
Bug #140: NES plugin not working/triggering when selecting only USA region
Bug #142: Exception has been thrown by the target of an invocation.
Bug #143: Splash screen "BACKUPED" should be "BACKED UP"
Bug #144: Fix process extremely slow on large collections
Bug #145: Romcenter doesn't recognize Roms it should
Bug #148: InvalidOperationException: Added item does not appear at given index '0'.
Bug #151: Directory not found - RomCenter will now close
Bug #153: Problems with paths longer than 260 characters
Bug #154: Cannot create database from latest TOSEC dat
Bug #156: Adding the same folder twice leads to a buggy state
Download

Download windows installer version

Download portable (no install) version
Have a look at the
quick start tutorial video
on how to start fixing roms with romcenter.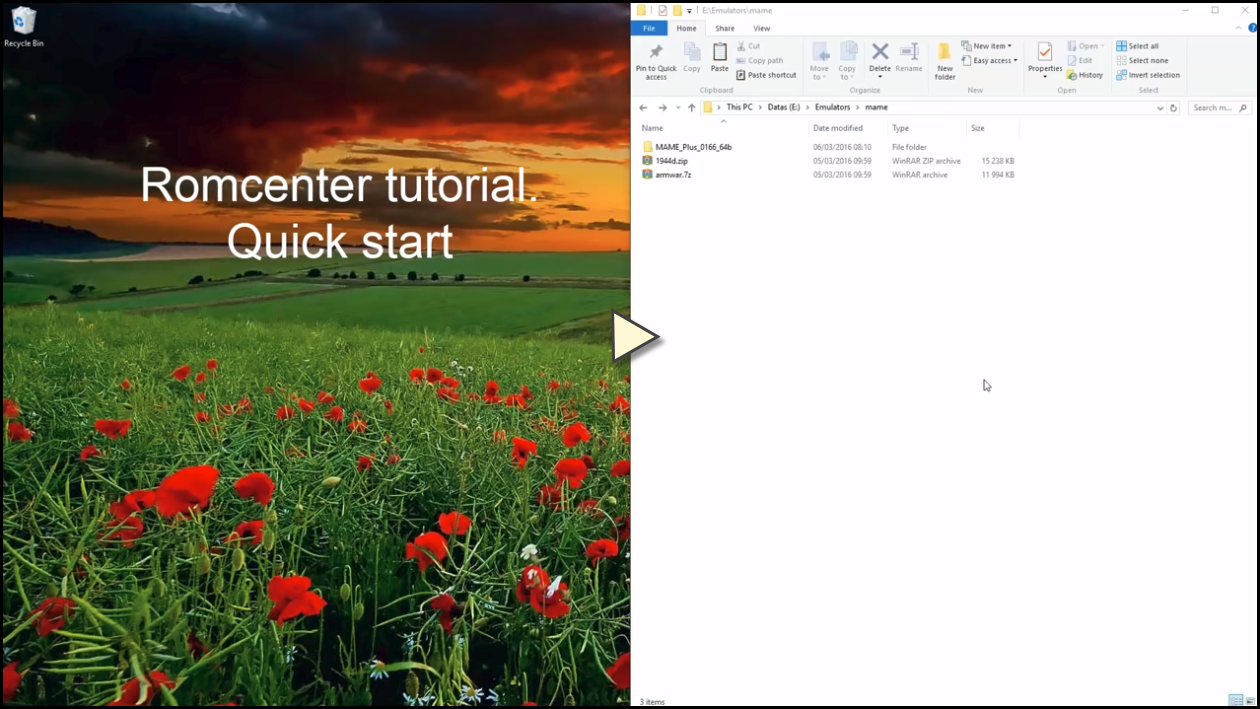 Following up-to-date datafiles (built from mame) are provided with this release:
capcom cps-1 v0.210
capcom cps-2 v0.210
capcom cps-3 v0.210
cave pgm v0.210
irem m-72 v0.210
irem m-92 v0.210
konami system573 v0.210
mitchell v0.210
namco s1 v0.210
namco s2 v0.210
sega model 1 v0.210
sega model 2 v0.210
sega model 3 v0.210
sega naomi v0.210
sega stv v0.210
sega system 1 v0.210
sega system 16 v0.210
sega system 18 v0.210
sega system 24 v0.210
sega system 32 v0.210
sega system c-2 v0.210
snk neogeo v0.210
taito f2 v0.210
taito f3 v0.210
toaplan v0.210
triforce v0.210
williams v0.210
Enjoy